Rescue Mission Shed Rehabilitation Project on April 17th from 10:00 AM – 3:00 PM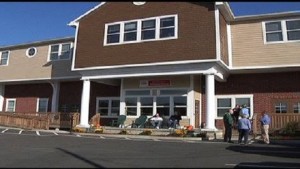 STYP will be helping the Binghamton Rescue Mission with the rehabilitation of their shed! The rehabilitation of the shed, which is located behind the Rescue Mission's main residential building, will involve volunteers replacing gutters, drain spouts, and the door. Volunteers will also add a fresh coat of paint to the shed's exterior, clean out the interior, and aid in wood removal and replacement. Items will be returned and reorganized within the shed upon completion.
STYP will need approximately 6-8 volunteers to help with this project, so if you are interested in participating, please contact Kyle Nedlik at kbnedlik@gmail.com.