July, 2016
now browsing by month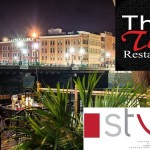 Join us for our Biggest Bash of the Year to be held this year on the patio of Thai Time Restaurant where we will have food and a DJ!
We will be giving away prizes to new members and anybody who brings a new member will be entered into a raffle to win one of our Grand Prizes!
Plus join STYP at this event and get all of 2016 and 2017 for just $35!
Don't forget all STYP members get the CommuniKey with their paid membership!
Hope to see you there!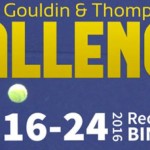 The Levene Gouldin and Thompson Tennis Challenger is quickly approaching; this year's tournament will be held July 16-24, at Recreation Park, Binghamton NY. Volunteer slots and registration are athttp://binghamtonchallenger.com/volunteer/
There are three types of volunteer positions available: Ticket Booth, Drivers, and Ushers. This event is a lot of fun to volunteer at, especially if you sign up with a friend, and you can choose a time to volunteer that best tailors to your schedule.
a first come, first serve basis. Should you have problems signing up, or have any questions, contact Rebecca Stollman at (
rlstollman@gmail.com) and/or cell phone # (765-2584).
Last year STYP set up a scholarship to help send young professionals to the Broome Leadership Institute (BLI).  STYP shares the BLI mission of developing leadership skills and community involvement in young professionals.  The STYP scholarship will provide a few hundred dollars to current STYP members who need financial assistance for the program.  If interested, email bli@styp.org.